Firebrand Church's website is a single on-line home for our congregation and visitors.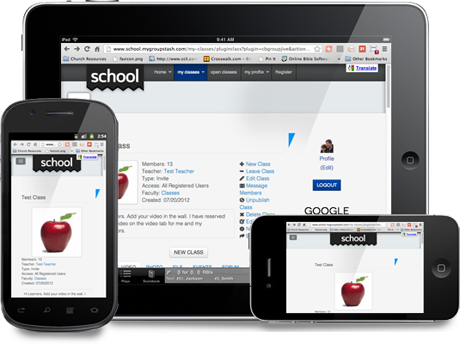 A few pieces for you to know about using this website
This website is an On-line Community with Group Pages, Profiles, Chat, Messaging, and Connections, everything we need to run our own in-house social media church website!
It does not live in a cloud application, and there is no third party data ownership.
Each member get's a profile with privacy control, their own wall and image gallery, chat and messaging!
We've enabled Google Hangouts integration for conferences, webinars and classes.
Sermon series audio download, or stream or podcast.
Event calendar
News and Blog feeds.
Photo galleries.
Mobile ready Responsive Design, so you can use the site on your smartphone or tablet.
Social media login.